18th Birthday Jewellery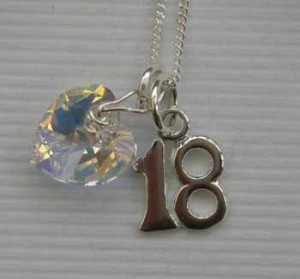 I was recently contacted by the owner of a small online shop selling bespoke and customised jewellery for special occasions. She asked if we could advertise each other, and after visiting her site I thought I would go one step better and write an article about her site as I thought it would be of interest.
I think it's a really nice idea that I have not seen done before and I am sure that some people would find a personalised bracelet or necklace a really lovely and sentimental gift that they could forever cherish.
See what you think! - 18th Birthday Jewellery
Extract From Love Lula Bula Website:
"18th birthday gifts that are perfect for that very special 18th birthday! Every 18th birthday gift comes with a handcrafted birthday card - with 'Happy 18th Birthday' on the front, wrapping paper, gift box and gift bag at no extra charge!
We will even wrap the present up for you and send it straight to the lucky person that you've bought it for if you would like us to (with your own message inside!) - all free of charge!!"
---