18th Birthday Fancy Dress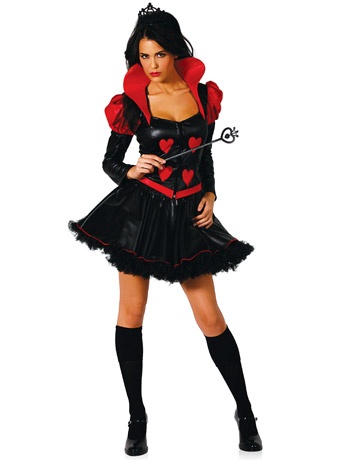 An eighteenth birthday party is one of the most important occasions in an individual's life because it marks the passing from childhood to adulthood. Indeed, although many people think that eighteen year olds are little more than teenagers who can buy alcohol legally, the age represents a significant landmark in a young adult`s life. Aside from being served without worry in most pubs and clubs, eighteen year olds are officially recognised as adult individuals and it is usually at this age that a person enjoys many new experiences for the first time. Moreover, a certain amount of responsibility is attached to those turning eighteen and many people will find themselves no longer looked after by their parents.
Therefore, it is essential that an eighteenth birthday party is enjoyed as much as possible. With this in mind, anyone planning such a party or night out may want to consider fancy dress as an exciting way to have a little extra fun. Furthermore, whilst the eighteenth birthday party marks the transition from child to adult, the birthday boy or girl remains very much youthful. In other words, eighteen year olds remain young enough to enjoy life in full whilst they will also find that many new doors open up to them on this very special day. Accordingly, a fancy dress party is a theme that can be enjoyed by most young adults without fear of it appearing too immature. In fact, it can be quite the opposite.
Of course, today`s breed of eighteen year olds will most likely already know how to have fun. Therefore, it is not unusual for people of this age to celebrate their birthdays with themes that may be considered a little risqué by older adults. One such fancy dress theme that can spark outrage among the relatively ancient (sadly, that means anyone over twenty five) is that comprising of `back to school` outfits, which is quite ironic considering that many revellers will still be attending school or college. Nevertheless, this popular theme is one that is typified by naughty girls and boys who dress to thrill and are unfazed by the apparent inappropriateness of their clothing (or lack thereof). Indeed, eighteen is an age that just about allows such behaviour.
Another popular fancy dress theme for an eighteenth birthday party or night out is the traditional favourite of doctors and nurses, which, much like the back to school theme, is usually designed to set pulses racing rather than calm them down. Of course, eighteen year olds want to have fun so themes that somewhat extreme will often be a huge success. However, if the party plans involve a night on the town, care should be taken not to dress in an overtly provocative fashion – it is simply not sensible in terms of personal safety.
It is also popular for young adults to enjoy themes of bygone decades, especially the 50`s, 60`s, 70`s and 80`s. Worryingly for those people who have clocked a little more mileage but still regard themselves as relatively young, 90`s themed fancy dress parties have also made their way into popular fashion. Alternatively, the more adventurous eighteen year olds may wish to delve further back in time for their fancy dress party – perhaps into the Victorian era or Renaissance period. It can also be good fun to stage a mixed fancy dress theme or one in which the identities of guests are completely obscured. Fancy dress costumes are available in a range of different themes, so inspiration can also be taken from looking at what is on sale.
---